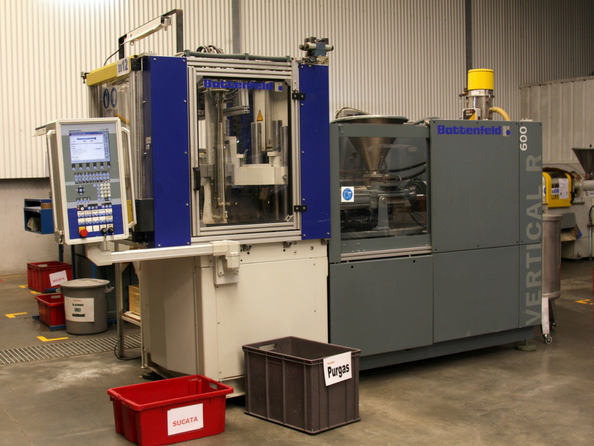 Our machines have a capacity between 25 and 350 tons.
The Plasmitec injection machines are capable to ensure the accuracy demanded by the most technical parts, whatever the raw material used as well as ensuring stability throughout the production process.
Pad Printing, Assembly and Welding
Sector for pad printing, assembly and welding of technical plastic parts
with various machines with different configurations that allow us
to meet the needs of our customers, with the goal of proposing
a global solution to their projects. The integration processes on the
same supplier, allows gains in delivery, logistics and handling costs,
contributing to the competitiveness of the global chain of production.
This process occurs in a specific area of our facilities, designed
to have all the necessary conditions to specified levels of quality and
reproducibility, but also to minimize environmental impacts and risk
to the health of the workers.